Web Development - Magento Community and Enterprise
We are front end and back end Magento Certified! PHP, CSS, HTML5, Javascript, C++, .Net, Ruby. We are experts in these strange languages so you don't have to be. You can speak English to us, and we'll translate it to the web language best suited for your business.
Web Development
We build websites tailored to fit every ecommerce need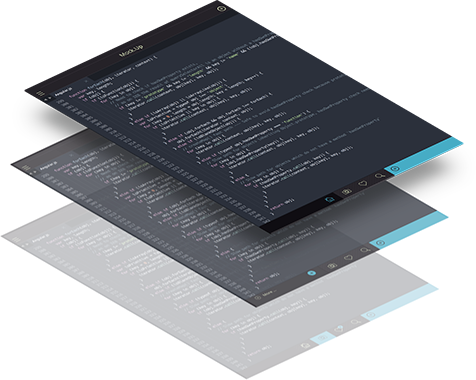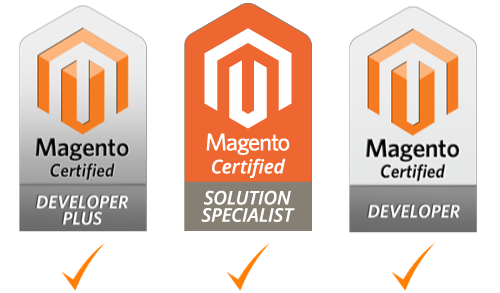 Web development can be extremely complicated these days. Act Bold will put your mind at ease. Our web development team is all in-house and has direct communication with every client. We are able to develop sites on platforms such as Magento, OScommerce, WooCommerce, Big Commerce, Shopify, Volusion, 3dcart, AspDotNet Storefront and many more! We don't need Rosetta Stone to learn languages like PHP, CSS, HTML5, C++, .Net, or Ruby. We are already experts and will get the development right the first time.
Magento Certified
Our development team has passed all Magento Certifications and develops on the eCommerce platform every day.
Ecommerce Development
Our back end developers are experts at integrating any 3rd party extensions or API's. This includes any ERP systems, shopping cart, order handling/processing, logistics, customer services, ticketing, and repository.
Solid SEO Foundation
All code is optimized for SEO best practices including schema.org, page speed, mobile responsive etc.
Complex Development
Features and functionalities are a piece of cake with our custom coding experts.


Expert Web Development Process
Creativity and success that matters
The development phase is the stage where the site starts putting all the pieces together. Act Bold's experienced back-end developers will configure the eCommerce install, develop the approved functionalities, integrate all custom API's or 3rd party integrations, and develop any code that is necessary to support the development of the site. Our front end developers will start coding the HTML and CSS of the site simultaneously with the back-end development.
Development Stages
HTML5 and CSS3 Elements: Act Bold's front-end developers use the latest versions of HTML5 and CSS3 to determine how data and images are displayed on the site.
Integration Layers: Our back-end developers will use the integration mapping discussion that was drawn from the discovery phase to start integrating all applications into the eCommerce Install. Integrations that will be developed also include: Shopping cart, order handling/processing, logistics, customer services, ticketing, and repository.
Content Migration: Act Bold will take the content migrations specifications and begin to import all data from the old CMS to the new eCommerce CMS.
Product Catalog Migration: Our information architects and back-end developers will use the product CSV file and begin the import.
Schema.Org: Act Bold's SEO team and development team will work closely together to decide which structured data should be properly marked up. Schema.org is the HTML data marked up in the code that will send the proper attributes to the search engines. This has an extremely positive effect on SEO rankings.
Staging Environment: All development will be hosted on a staging environment so that client will have access to all development changes and updates.
Quality Assurance: Our QA team will test every stage of the development cycle and perform test scripts to make sure that the developed site matches the approved functionalities.
WEB DEVELOPMENT SERVICE STATS
$500,000,000
Overall Online Sales